Fully enjoy your Element Spring Reverb
In this new blog article I'll show you how to properly set your Element and its tanks in the best way!
I'll also give you some advise to avoid magnetic sensibility and to prevent from vibrations while you are on stage.
2 innovative ways to mount your tanks
Let's begin with one of the main innovation of the Element, shall we ?!
Most of spring reverb pedals come with huge housings because of the constraint of the springs size itself.
So we simply decided to split the cumbersome part from the effect pedal.
So basically, on one hand we got the pedal that process the sound and send it to the springs, and on the other hand we got various spring tanks that process the signal. Both are connected thanks to a RCA to mini jack cable which transmits the signal between them.
Under the pedalboard
This set up is the first one we pointed out when we launched the Element. Hide the tank underneath, and leave the pedal above!
Then we just have to connect them with the cable and here we go!
On the top we just have the cumbersome of a classic effect pedal and under we can put pretty big tanks considering the size of its pedalboard. Wonderful, isn't it?
In the below example we're using the screws set provided and the rubber bumpers, simply because it's the best technique to absorb bumps and vibrations. But you can also use clamps on Pedaltrain…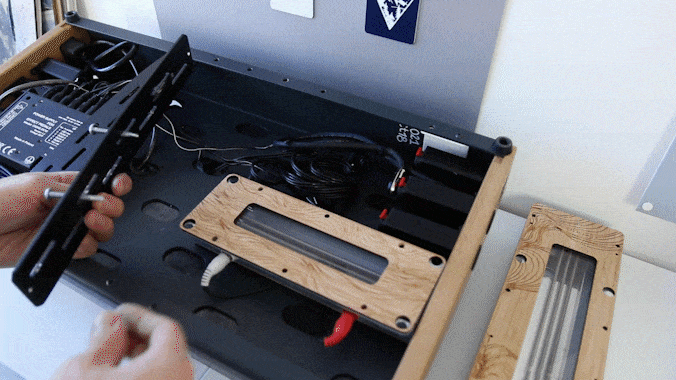 We have 2 ultimate advise to give you to efficiently combine power supply and tanks. Here is the article that fully deals with this subject.
Prefer the latest generation of power supplies using switch-mode, like the Strymon ones for example, or the one we're currently developing!
If you have one as shown on the above video, that use a transformer and rectifying system (very old but damn efficient), here the Cioks DC-10. Connect the red plug as far as possible from the power supply, because it's on the red part that the transducer is sensitive to noise! Noise which is by the way, coming from the power line cable going to the power supply transformer.
In its cab
For a long time, combo amps that embed a spring reverb, place their spring tank under the speaker.
Well, we're going to do the same thing!
Screw Le Bon, Le Brute, or Le Truand, your choice! (After all, Le Truand spring tank is the one that is used for the reverb from our legendary Fender amps.)
Use the RCA-mini jack cable supplied to connect to the tank to the pedal. We can go up to 20m (21.83 yards!!), proved!
Attach the pedal on the pedalboard.
This method in particular is the most universel, we ALL have a cab on stage and it can deal with every tanks! Except if you're creating your sound only using IRs, but that's another story… Ho, wait, you also use pedals? Go, on tell your story!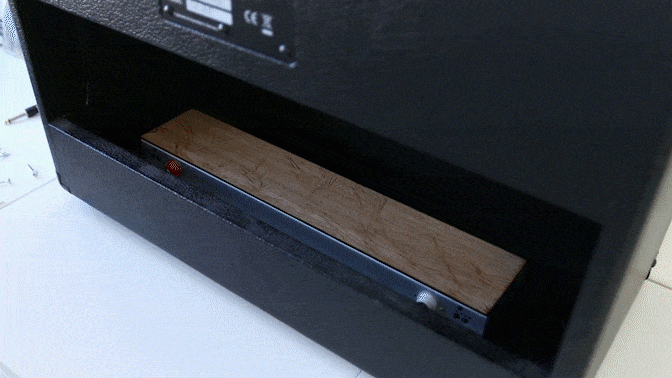 In this configuration, the tank is far from any electrical socket, goodbye parasites! We have a better resulting sound, but it's also less sensitive to any mechanical pertubation. Just use some wood screws, the provided bumpers and a long cable!
Stay safe!
60 cycle, your old friend
As described in our article How Spring Reverb Works, we have to avoid at all costs to get the RCA cable near from the power supply cable, does not sound nice.
Also, keep the red connector far from any 60 cycle power socket or power transformer.
To do so, follow the 2 possible technique I showed you, or just put it on top of the pedalboard! And then you'll NEVER get bothered by the 60 cycle!
If you got any problem, do not hesitate, leave a comment, send an email. We're here to help!
Dear bumpers!
As you may have noticed, on all the tanks that were delivered to you, 2 or 4 rubber bumpers are snapped on it.
Keep them! They absorb the soft to medium vibrations.
Now you can switch on and off your pedals on stage, without any vibrations, even if you love to stomp them hard!
But don't worry, we'll still be able to remember the good old chbouigouuingoung that we love so much! Instead of hitting the pedalboard vertically, hit it horizontally to make it move!
At least with this technique, you choose when it rings, and you can even do in rythm.
Some pedalboards we couldn't resist!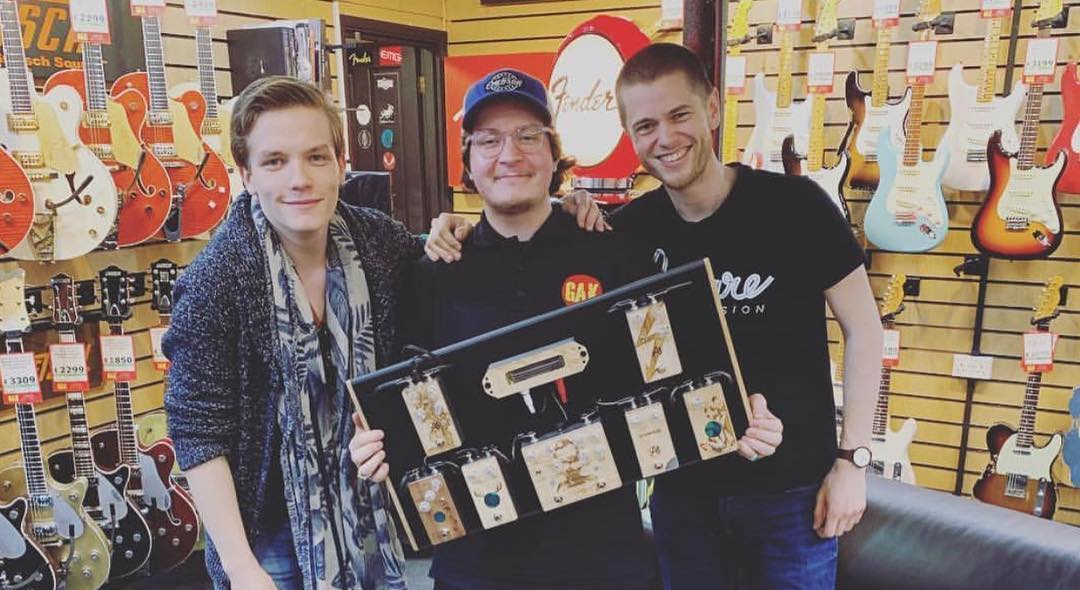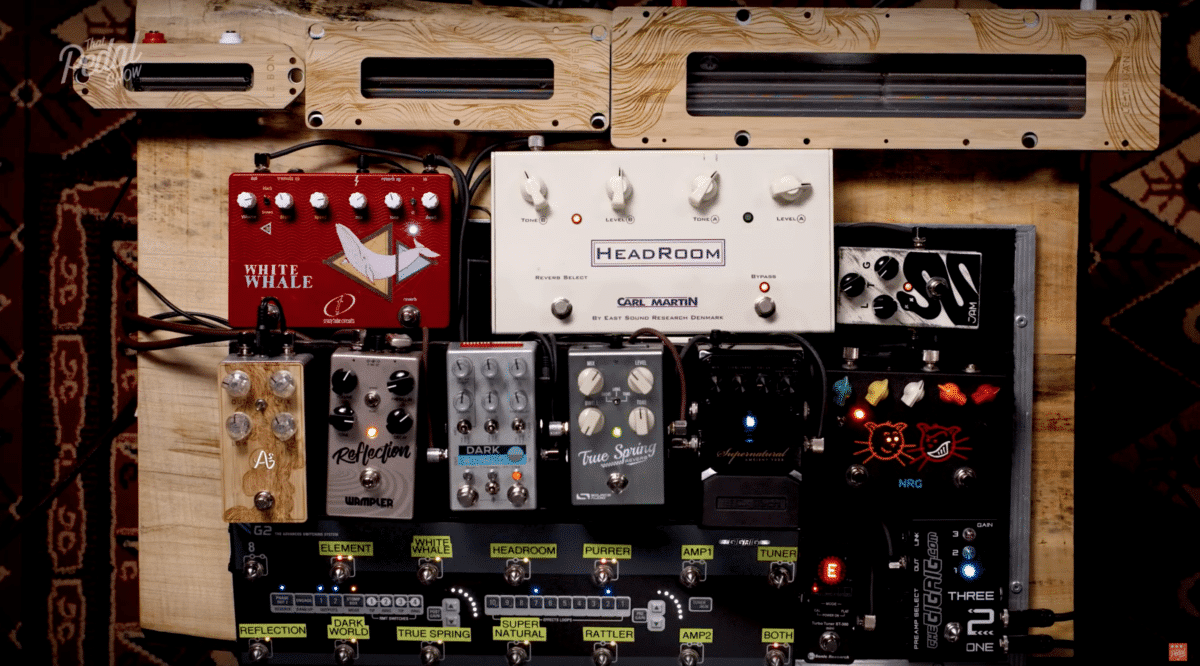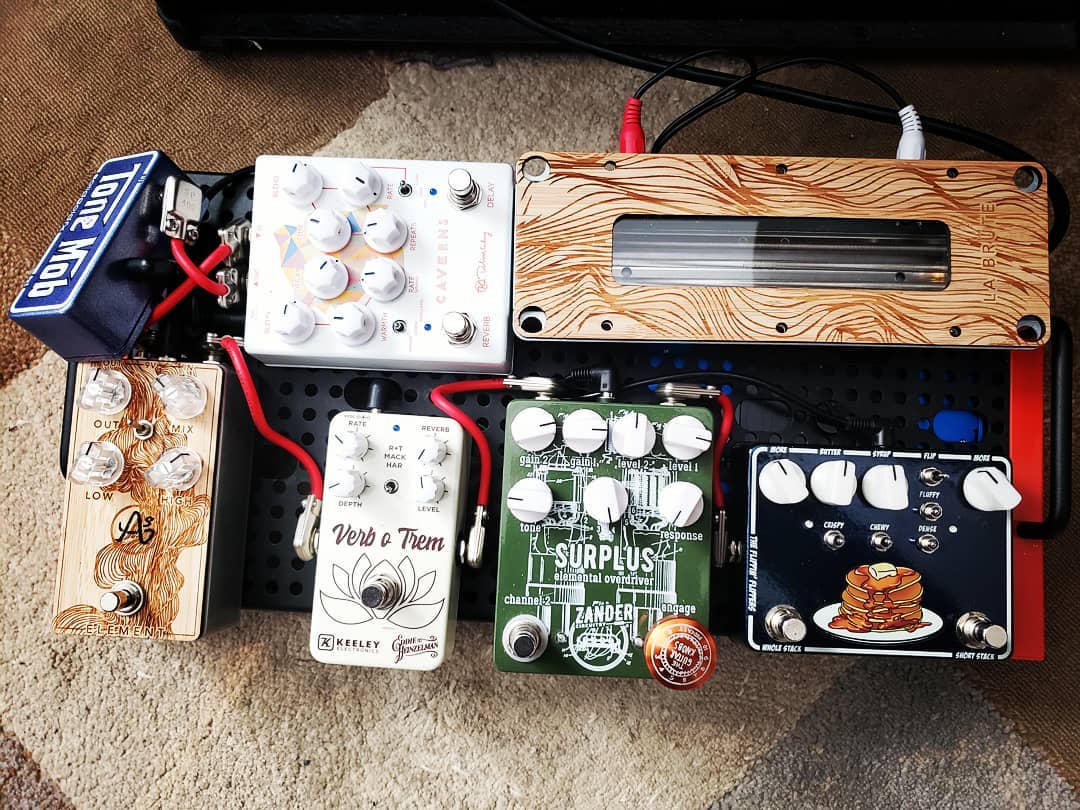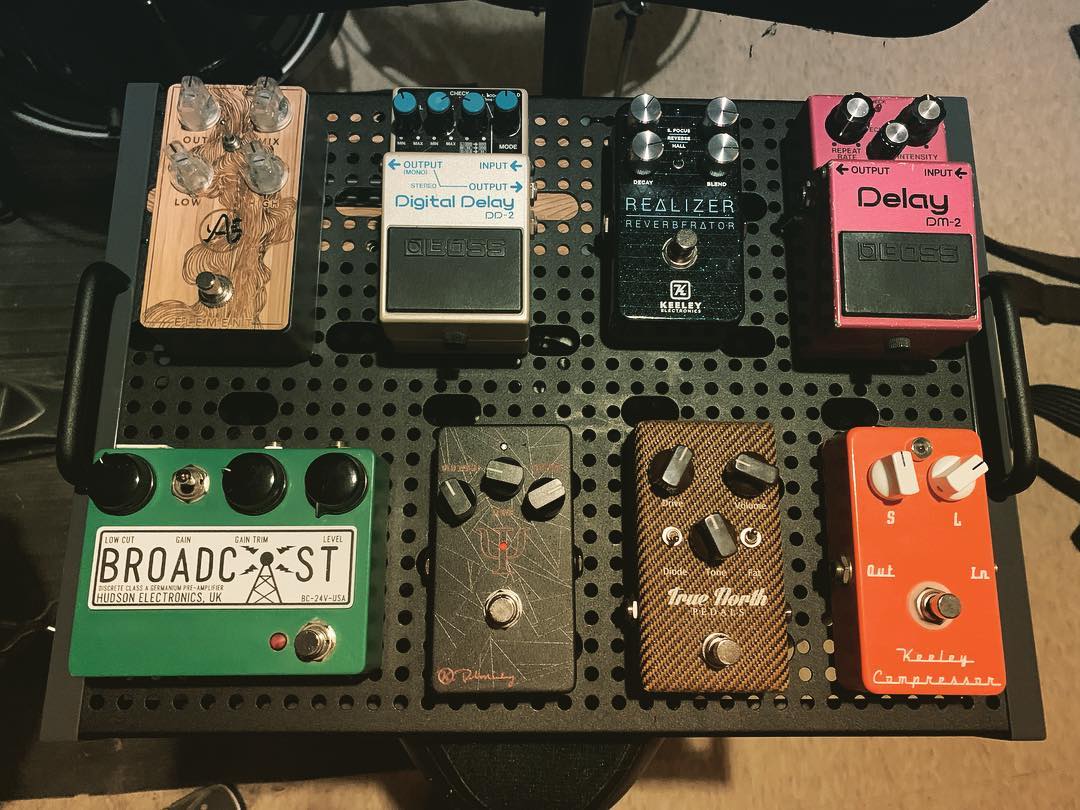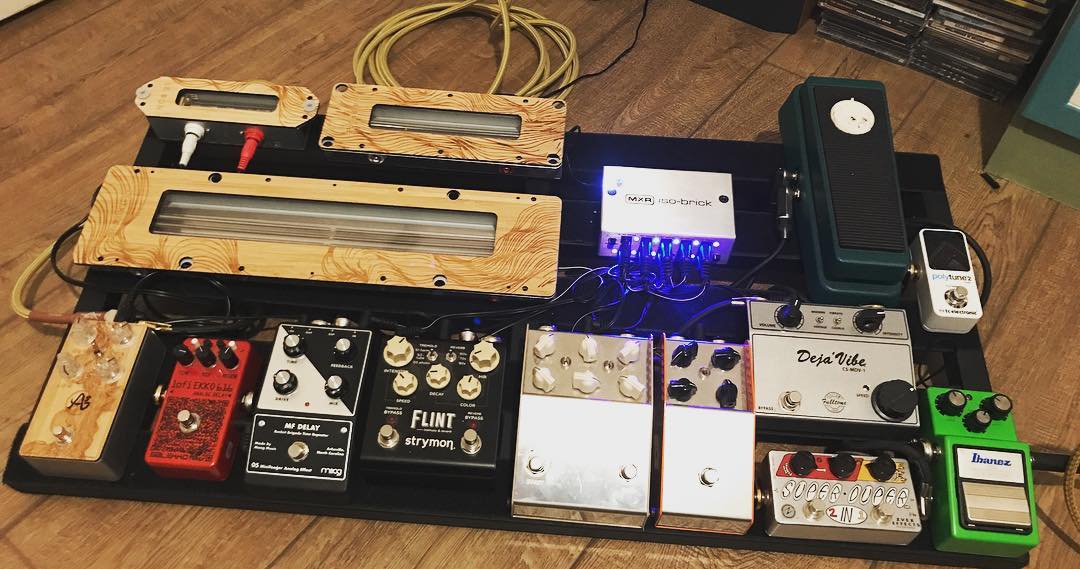 Subscribe !
Subscribe to our newsletter and you'll receive a 10% discount for your first order, you'll be notified of all the news before anyone else, and you'll participate to our private sales!
Of course, we don't send that much mails! Maximum twice a month, and if you get bored of receiving them, you're 100% free to unsubscribe, and your data will be gone from our server, forever!